Greenlight® II Plus Matte 175g
---
Description
GreenLight® II Plus! is a bright white true coated two side (C2S) backlit poster media that provides uniform translucency, dimensional stability, resistance to moisture and high image quality in both frontlit or backlit poster applications. This poster media incorporates 10% post-consumer waste to achieve maximum sustainability without sacrificing the critical print and display properties. GreenLight® II Plus! is an excellent paper-based alternative to plastic films.
Compatible with Latex and UV-cure inks

Physical characteristics
Finish: Matte on both sides

---
Weight: 175g/m2

---
Features
Environmentally friendly

---
PVC-free

---
Made with 10% post-consumer waste (PCW)

---
100% recyclable

---
Dimensionally stable

---
Moisture resistant

---
Uniform translucency

---
Available sizes
1270mm x 91m

---
Applications
Backlit displays

---
Bus shelters

---
Retail signage

---
Scrolling boxes

---
Shelf life and environment aspects
The shelf life of this media is 1 year under normal conditions (10°C – 35°C at a relative humidity 30% - 60%). Higher humidity and/or temperature can affect the product performance. Always store the media in a dark place in its original packaging.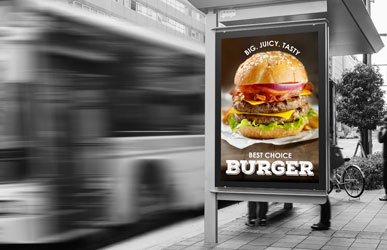 ---