---
Xanita - Sustainable engineered fibre-board
Xanita Board is VOC free, 100% re-pulpable, 75% lighter than MDF and significantly stronger than visually similar honeycomb boards. The boards core is made from 100% post-consumer kraft and sugar cane waste and is fully re-cyclable and re-pulpable alongside with normal paper waste.
---
Neenah Wide Format
A range of paper-based solutions to customers that are more environmentally aware and prefer paper-based products as a logical alternative to non-recyclables. The Neenah range contains at least 10% post-consumer waste, is FSC certified and PVC-free.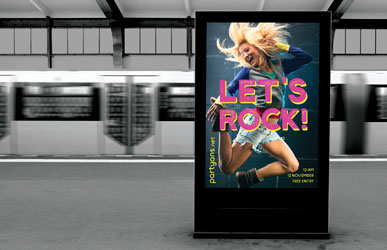 ---
Veilish - Self-adhesive window fabric
Natural fabric alternative to etched glass window foils and other PVC-based window films.
---
Digital Wallcoverings
PVC-free alternatives to vinyl coated wallcoverings - options available that contain a high percentage of post-consumer waste.
Including DreamScape's sustainable wallcovering product, Terralon. An industry leading, PVC-free vinyl alternative made from 31% post consumer recycled content. This Earth-friendly product has already resulted in the repurposing of over 12 million plastic bottles.